Motor Transport Management Information System (MTMIS) is an online Vehicle verification and Vehicle Registration site.Through this Online Vehicle Registration and Verification System, you can see your cars registry status. Government of Punjab's MTMIS system is a very useful solution for retrieving registration details of any Punjab based vehicle.
This is very helpful for ownership and other details verification when buying a used car Second hand car. The new Satellite-GPS based Live Vehicle Tracking Project of Punjab Police in many districts also Inaugurated and is in functional condition. This Software works through an Information Management System of Motor transport Management Information System (MTMIS).
Online Verification by using MTMIS Punjab:
Motor Transport Management Information System is maintained by Excise and Taxation Department of Government of Punjab. You can check records of Punjab Registered Vehicles online by using MTMIS Website.
Punjab MTMIS Online Vehicle Verification Owner Registration System Excise and Taxation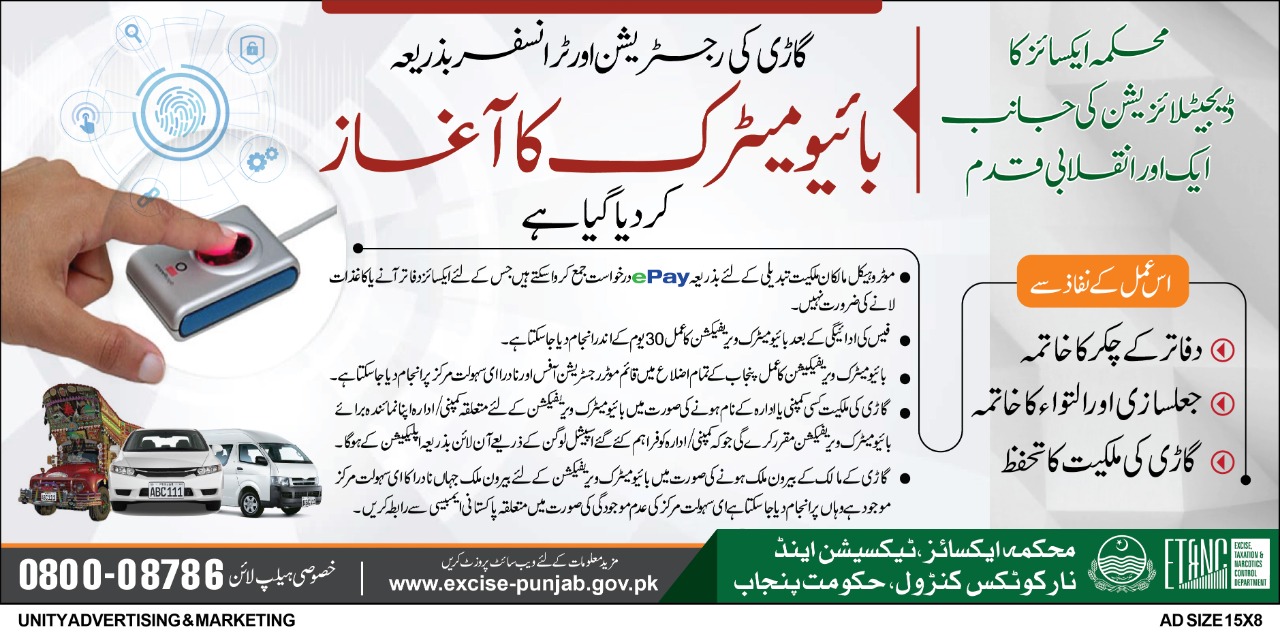 The project "Motor Transport Management Information System" was the pilot Project for integrated Computerization of Motor Vehicle Registrations, Motor Vehicle Examination, Issuance of Route Permits and Fitness Certificates, issuance of driving licenses, enforcement of traffic Rules & Regulations, Automation of Motor Vehicle records and Automation of Criminal Records.
The project proved helpful in the following grounds:
Helps reduce hassle, increase transparency and enable fast communication from central database.
Regulating the proper registration of on-road motor vehicles.
Augments E-government efforts through building up integrated Province wide central repository.
Builds back office efficiencies, facilitates better public service delivery to public and supports a service oriented culture in public sector.
Enhancement in Revenue.
Hub for other agencies and users.
You have to put the car number in  a box just like this given on official website. Keep in touch!
Details of Vehicle
You can try Different Combinations
e.g;

ABC 000 …………………………….LXZ 123
ABC 0000 …………………………..LXZ 0123
ABC 0000 …………………………..LXZ 1111
ABC-00-0000 ……………………..RIA-07-1111
| | |
| --- | --- |
| Enter the Vehicle Number: | |
You just have to enter your car number in a box given on tis MTMIS site and you can know the status of your car in seconds without having to go to the head office of Vehicle Registration Punjab Pakistan. You can even check details of a used car if you want to buy that car.